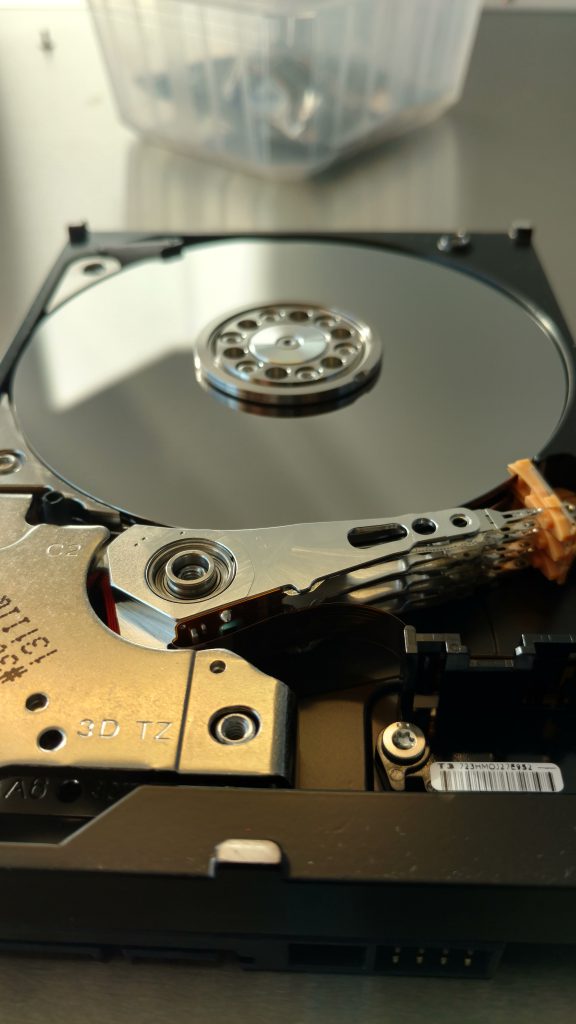 DataRetrieval is an established data recovery company in California. We offer one of the most reliable and secure data recovery services to clients in Hollywood, a neighborhood of Los Angeles, California. As part of our Hollywood data recovery services and solutions we offer: hard drive data recovery, external hard drive data recovery, SSD data recovery, RAID data recovery, Mac data recovery, server data recovery and USB flash drive recovery.
Hollywood Data Recovery Experts
Whatever may be the cause of data loss including hard drive failure, physical damage, liquid damage, software corruption, damage from flood or fire, overwritten data or data corruption; DataRetrieval pledges to provide clients in Hollywood, California with the quickest, safest, and most reliable data recovery solutions. Call us today for a free consultation and evaluation of your failed storage media: (213) 986 4855.
Hollywood Hard Drive Data Recovery Specialists
Did you accidentally delete some files from your laptop hard drive? Is your computer hard drive infected with a virus or malware? Or has your computer crashed and you can no longer access your files on the computer? DataRetrieval offers professional hard drive repair and hard drive data recovery services.
100% Confidentially
Affordable Pricing
Free Diagnostics and Evaluation
High Success Rates
No Data, No Charge
Recovery from ALL OPERATING SYSTEMS 
Recovery from ANY MEDIA TYPE
Recovery from ALL HARD DRIVE BRANDS
Logical Data and Hard Drive Recovery Services
One of our dedicated data recovery specialist will work with you to recover your data and files from your hard disk drive that has suffered a logical failure or mechanical failure.
Level 1
From $99.00

Diagnostics charge

Recovery of deleted files on a working hard drive
Most Popular
Level 2
Call 213 986 4855

Diagnostics charge

Recovery of deleted files on a working hard drive

Data recovery requiring advanced physical recovery methods or a custom recovery when the hard drive has crashed or been formatted
Level 3
Call 213 986 4855

Diagnostics charge

Recovery of deleted files on a working hard drive

Data recovery requiring advanced physical recovery methods or a custom recovery when the hard drive has crashed or been formatted

Data recovery for physically damaged hard drives that require extreme recovery procedures