DataRetrieval is a leading provider of fast, reliable and secure data recovery solutions from all types of failed hard disk drives and other data storage devices, including Solid State Drives (SSDs).
We are committed to securely recover your SSD drive as quickly and cost effectively as possible. At DataRetrieval, our experienced engineers have the proficiency to quickly diagnose your solid state drive problem and take the necessary steps to retrieve your lost data from mSATA, M.2 SATA and SATA III Solid State Drives. We offer professional and comprehensive SSD recovery solutions for individual users, small businesses and companies in California and throughout the USA.
Secure Solid State Drive (SSD) Data Recovery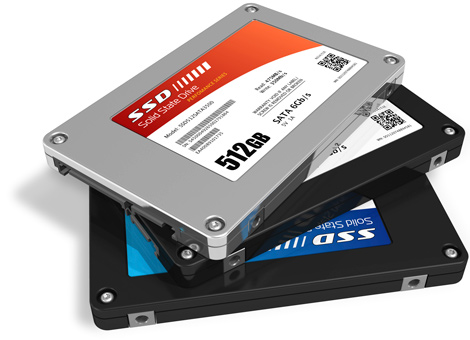 DataRetrieval can successfully recover data from all common Solid State Drive (SSD) failures including:
Accidental Deletion of Files and Folders
Computer Viruses
Controller Chip Failure
Damage to Connectors
Damage to Printed Circuit Boards
Data Corruption Due To Power Surges or Failures
Electronics Component Failure
Flash Cell Degradation
Hardware Failure
Human Error
Logical Data Corruption
Natural Disasters
Physical Damage
Software / Program Corruption
DataRetrieval can help you with data recovery from any brand of Solid State Drives (SSD) including:
Crucial
Intel
Kingston
Micron
OCZ Technology
Patriot
PNY
Samsung
SanDisk
Toshiba
Transcend
Western Digital
Are you looking for professional and secure SSD data recovery service in California? If so, contact DataRetrieval on (951) 365-2144 for a FREE consultation. You can also fill out Quick Contact Form and one of our engineers will get back to you promptly. Clients can also email us at support@dataretrieval.us for a free quote. We have always maintained an impeccable reputation for customer service since our inception.