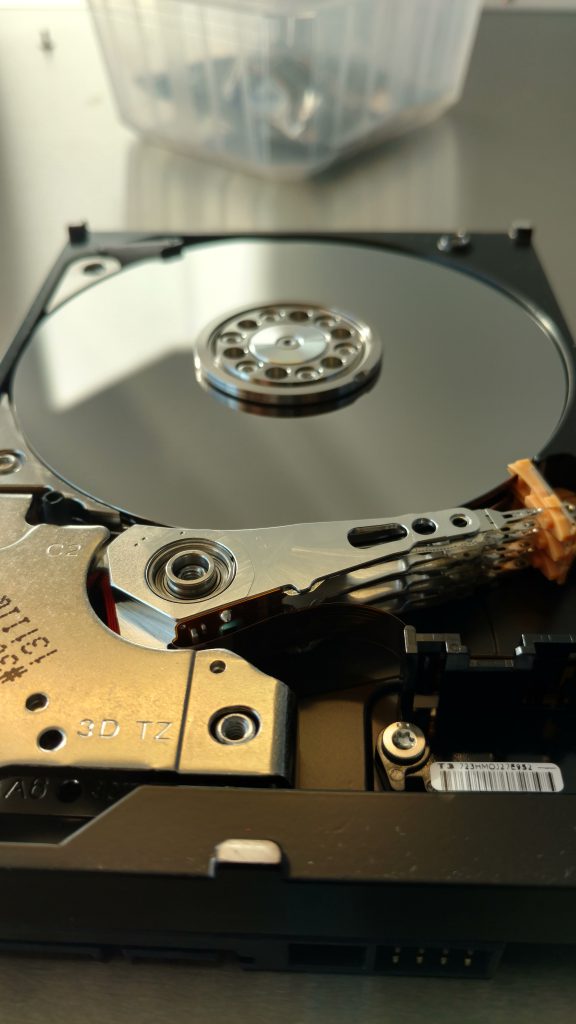 If you're trying to access important files on your laptop, PC, Apple Mac, external hard drive or other media storage device but are unable to do it, DataRetrieval can help. We offer cost effective physical or logical data recovery services all over Los Angeles and California.
Los Angeles Data Recovery
We offer professional and fast expertise when your hard drive cannot be detected, if you're unable to access your important files or if your hard drive has crashed. Call us on 213 986 4855 for an immediate diagnosis and a quote over the phone.
The Latest Data Recovery Techniques
DataRetrieval uses state of the art data recovery tools and equipment. We can analyze your hard drive and let you know what is recoverable and what files aren't whether they are located on a desktop computer, a server, a laptop or a USB drive. We will attempt to get all your data fast and in confidence.
Logical Data and Hard Drive Recovery Services
If the data saved on your hard drive cannot be read, there could be an issue with the file system or the partition table of your hard drive. Logical data recovery services can be related to various other issues such as a user deleting or overwriting files. DataRetrieval can recover the lost data by repairing the corrupted data using the most advanced data recovery software.
Physical Data and Hard Drive Recovery Services
Physical data recovery is needed when a hard drive suffers mechanical failure such as a failure of its motor or a crash of its head. Because of the nature of the data recovery processes require to deal with physical damages to the hard drive, it is very important to let a professional data recovery company deal with the situation. Data Retrieval has a clean room facility allowing its hard drive specialized technicians to open hard drives without damaging the platters further with unwanted airborne dust. They have all the technical and hardware expertise to carry out hard drive part replacements, such as head swaps or PCB swaps with an identical healthy hard drive. They can also use software tools that can enable and disable heads without swapping them. 70% of data recovery attempt will be successful by using Salvation Data or PC3000 data recovery utility software.
From Data Backup to Disaster Recovery, Trust Data Retrieval
To find out more about data backup, data retrieval or disaster recovery services in the USA, call our data experts today on 213 986 4855. We have over 15 years of experience in the recovery of lost digital data including documents, pictures, videos and music following a hard disk failure. We also offer related hard drive repair and replacement services for all makes of hard drives including Seagate, Toshiba, Maxtor, Lacie, Hitachi, Samsung and Apple.
We have helped thousands of users with their lost data so get in touch to get your data back without delay.
Level 1
From $99.00

Diagnostics charge

Recovery of deleted files on a working hard drive
Most Popular
Level 2
Call 213 986 4855

Diagnostics charge

Recovery of deleted files on a working hard drive

Data recovery requiring advanced physical recovery methods or a custom recovery when the hard drive has crashed or been formatted
Level 3
Call 213 986 4855

Diagnostics charge

Recovery of deleted files on a working hard drive

Data recovery requiring advanced physical recovery methods or a custom recovery when the hard drive has crashed or been formatted

Data recovery for physically damaged hard drives that require extreme recovery procedures